Learn and practice Machine Learning with BigML
BigML for Education
We are truly passionate about Machine Learning's promise to make The World a better place. As such, we are committed to playing our part in elevating the teaching and practice of Machine Learning in education institutions. As a token of our support, we have enabled a special education promotion by offering FREE STANDARD SUBSCRIPTION access to all educators and students worldwide for three months. Be sure to claim your account today by registering with your education institution email address. If your university or school uses .edu emails you can already sign up, as this promotion is active for .edu domain. You can also choose to get more involved in promoting BigML on your campus by becoming a BigML ambassador.
No .edu domain emails? No problem! If you apply to become a BigML ambassador, we will create a promotion specific to your institution so you get to be the one opening up BigML to your fellow classmates free of charge.
BigML's Education Users
Become a BigML Ambassador on your Campus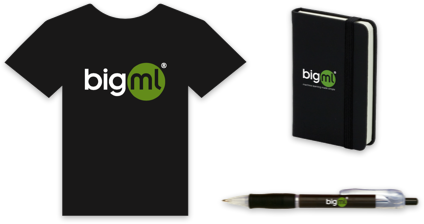 If you are a Machine Learning practitioner or enthusiast, help us promote BigML at your university and get FREE t-shirts, notebooks, pens, stickers and all you need. How? You can organize Meetups, help introduce BigML as the tool of choice for your class assignments or research projects, or even prepare grass root conferences about applied Machine Learning in your area of study. If you are a doer with a kick ass idea, contact us here so we can collaborate to make it reality!
BigML's Ambassadors Around the World
BigML's Machine Learning Schools
Machine Learning is transforming many industries while enabling new types of products and services nobody even dreamed of until recently. However, the skill set required to develop real-life Machine Learning applications have mostly remained the playground of the few privileged academics and scientists. The world and the global workforce cannot afford to stay behind the curve on this key technology enabler, so we urgently need to produce a much larger group of ML-literate professionals such as developers, analysts, managers, and subject matter experts.
BigML is committed to play its part in supporting the mission of democratizing Machine Learning. To meaningfully contribute on this matter, the BigML Team holds Machine Learning crash courses throughout the year, ideal for advanced undergraduates as well as graduate students and industry practitioners seeking a quick, practical, and hands-on introduction to Machine Learning.
If you are interested in BigML organizing a Machine Learning School in your country or city, please contact us at education@bigml.com.
BigML Training Workshop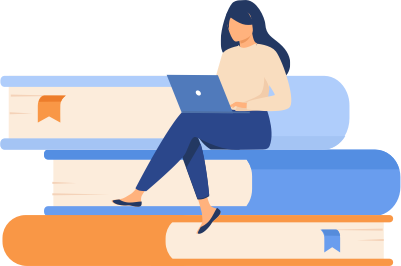 For a complete introduction to all of the features that BigML offers in a practical hands-on format please check these learning resources. This training is suitable for all skill levels and includes material for every professional, from absolute beginners to advanced Machine Learning practitioners.
If in addition to the learning material presented in the workshop you wish to book a personalized training course with a BigML expert, please contact the BigML Education Team at education@bigml.com.
BigML Certifications
For further learning on how to make predictive applications with BigML, we recommend that you follow our Certification Program, ideal for software developers, system integrators, technology consulting, or strategic consulting firms to rapidly get up to speed with Machine Learning and the BigML platform.
If you are still studying and want to get ahead of your future competitors by becoming a BigML Certified Engineer, join the *Certifications Program with a 50% discount.
*It is required to show official proof of your student membership in order to enroll in the course with the student discount. Please send us here your student membership signed by your University to request your coupon code.
Become a BigML Certified Engineer