Back to Tools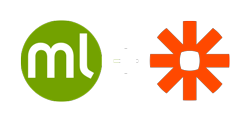 BigML Zapier App
Easily automate your Machine Learning workflows using the BigML Zapier App
Import your data in real-time from the most popular web apps, including Google Docs, Salesforce, Facebook, and thousands more. Connect your BigML models to the Zapier app to automatically make predictions as your data is imported. Integrate those predictions into your processes to easily make data-driven decisions using the hundreds of services provided by the Zapier platform.
Machine Learning Automation without Coding

Quickly build your Machine Learning workflows by connecting BigML to any of the services provided by Zapier using a point-and-click interface. No need to invest huge amounts of time and resources in coding everything from scratch.
Always On
The BigML Zapier app quietly works in the background so you can forget about pulling and pushing your data. Configure your Zapier workflow to search for new updates every 5 minutes, hour, day, or at whatever frequency is needed for your use case, and let the BigML Zapier app do the repetitive, tedious work for you.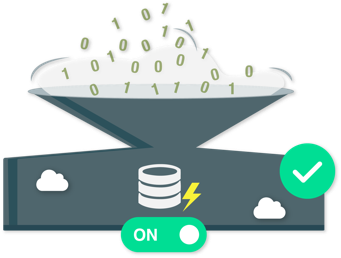 Seamlessly Predict with Any BigML Model
Use your supervised or unsupervised BigML models such as ensembles, logistic regressions, deepnets, clusters, topic models, and anomaly detectors to make real-time predictions for new data. Simply choose the service or app where you want to send the predictions, and the BigML Zapier app will take care of the rest.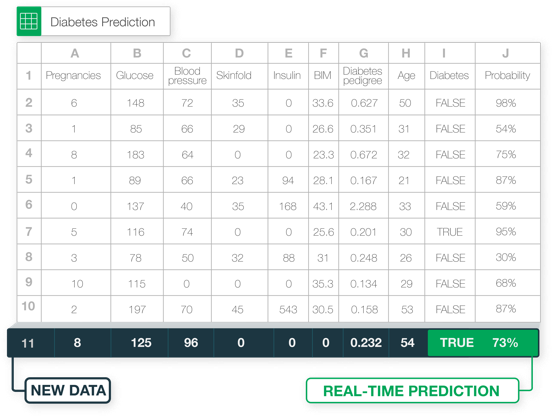 Get Started with the BigML Zapier App
Set up your first Zapier workflow (called a Zap) in a matter of minutes! These materials provide a gentle introduction to the BigML Zapier app.
Popular Automated Workflows Using the BigML Zapier App