Machine Learning in Governance, Business Risk Management and Compliance
On Wednesday, July 21, 2021
There is a large and growing array of Governance, Risk, and Compliance (GRC) requirements that differ across industries, countries, and sectors. Despite notable differences, all organizations have the common challenge of protecting their businesses from malicious attacks. BigML has organized an online event that presented how Machine Learning is playing a crucial role in protecting organizations from harm while redefining Governance, Business Risk Management, and Compliance across industries.
The conference covered why controlling the dynamic set of risks that your organization has to stand up to is key for your future prospects. You can watch now the video recordings to learn how Machine Learning is being applied in the Governance, Risk, and Compliance areas.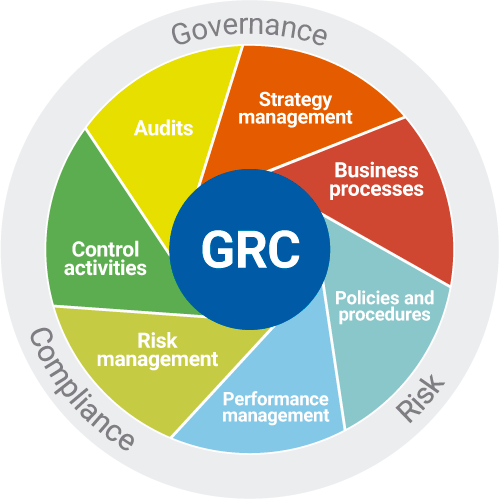 Audience
Risk managers and advisers, governance professionals, compliance experts, C-Level executives across all industries, and those professionals interested in GRC are also welcome to watch the presentations we saw during the live conference.
Agenda
Virtual and live sessions between 4:30 PM - 7:30 PM CEST / 10:30 AM - 1:30 PM EDT on Wednesday, July 21, 2021.
04:30:00 - 04:40:00 CEST10:30 - 10:40 EDT
04:40:00 - 04:50:00 CEST10:40 - 10:50 EDT
04:50:00 - 05:10:00 CEST10:50 - 11:10 EDT
05:10:00 - 05:30:00 CEST11:10 - 11:30 EDT
The Identity Risk and Cost Insights Platform for C-level Executives
by Jon Shende and Jaymin Shah, MyVayda
05:30:00 - 05:45:00 CEST11:30 - 11:45 EDT
05:45:00 - 06:30:00 CEST11:45 - 12:30 EDT
Supporting Human Decision Making for Regulatory Adherence with Machine Learning
06:30:00 - 07:00:00 CEST12:30 - 01:00 EDT
Machine Learning in Legal Automation: How to Trust a Lawyerbot
07:00:00 - 07:25:00 CEST01:00 - 01:25 EDT
Panel and Q&A with the Speakers
07:25:00 - 07:30:00 CEST01:25 - 01:30 EDT